Whimsical and bold with a luxurious, feminine appeal is a fitting description for the Sahar BMD brand, based in Vancouver, Canada. Although classified as "costume jewelry", the stunning and unique earring designs created by businesswoman Sahar Barati truly give the appearance that they are in a class of their own. These pieces are indeed magnificent but can be worn often if one is daring enough to make a showstopper entrance daily!
Sahar, a successful businesswoman, was born in the Middle East and remembers as a child, being surrounded by the lush and colorful environment of Middle Eastern culture and fashion. She professes to have always been an individual when it comes to fashion. From an early age she refused to follow fashion trends. Sahar describes herself as an "old soul" and admits she is more
apt to choose vintage clothing or antique designs which she then alters for an even more original look.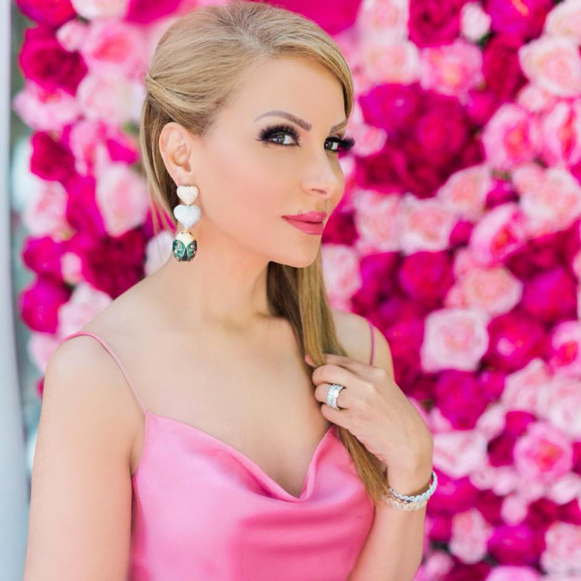 Her love of adornment and distinctive fashion has never left her, and when the opportunity came to create her own jewelry, Sahar leaped at the chance, and derived her inspiration from the colours of her past.  Drawing upon the vibrancy of her experience in India and Iran as well as her travels to Egypt, Morocco, Turkey, UAE , Qatar  and Lebanon, Sahar sources dazzling and high-quality materials from the most exotic places to create her extraordinary jewelry.